We are experts in helping co-ordinate for and entertaining at all types of private events. Here are some examples of events we work with on a regular basis: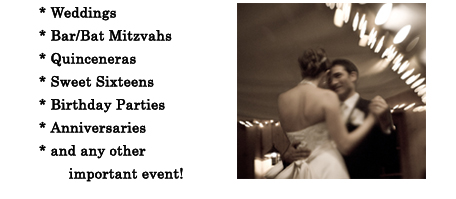 The dance services we provide ahead of time for these occasions range from wedding, bar/bat mitzvah, quinceañera, or sweet sixteen dance choreography and lessons, music mixing, and assistance with planning the event.
At the event, our dance services can include background dancing, "meet and greets", performances, and dance classes.
Contact us for more information regarding the services we offer.